Every Sunday Morning we meet in the sanctuary at 9:30 A.M. We start with a few hymns. Once we sing, one of our teachers will open up the Word of God and share some helpful truths. This is great time to ask questions during the lesson so we all can better equip ourselves in the things of God.
We encourage others to participate by reading the passages throughout the lesson. We also encourage each other to share what the Lord has taught them through their personal devotions. After all, we want us to grow together in faith and knowledge of the Word of God! 
Our current Sunday School lesson series for our adults is the Book of Jeremiah. Please join us as we take a deeper look at "The Weeping Prophet!"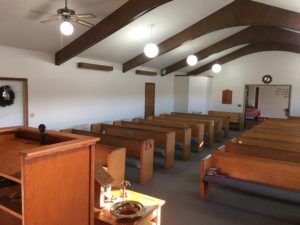 ---